Blue Rock Thrush
Scientific Name:
Monticola solitarius
Maltese Name:
Merill
Family:
Thrushes (Turdidae)
Occurence:
Frequent Resident
Breeds in Malta:
Yes
Breeding Frequency:
Frequent
Overview:
The Blue Rock Thrush, the National bird of the Maltese Islands, is a solitary birds which resides in cliffs, especially the ones near the coast. The male's body is all blue with black wings and tail. The female is not colourful like the male is, as it is dark brown in colour. The Blue Rock Thrush feeds on worms, grasshoppers, lizards and skinks. The breeding season of this bird starts in March/April, when it is seen carrying twigs towards the cliffs, and ends in May/June. A female lays between 3 to 6 eggs and the pair may have 2 broods in the same season. In Malta this bird is widely known for its melodious song, echoing in the valleys. The male starts to sing from February and stops end of May. Telegraph poles, wires, trapping hides and rubble walls are amongst this birds favourite perches.
Status and Distribution:
The Blue Rock Thrush population in Malta is quite a strong one, with it being present along all the cliffs of western and northern coasts of mainland Malta. It is not usually recorded on the eastern coast of mainland Malta due to the lack of cliffs. It is also found breeding along the coasts of Gozo and Comino.
When to See:
All year round
Where to See:
Mainly near sea cliffs but may be also present in steep inland valleys or near buildings in ruins. A very good place to see the Blue Rock Thrush is the Majjistral Natural Park.
Photographs: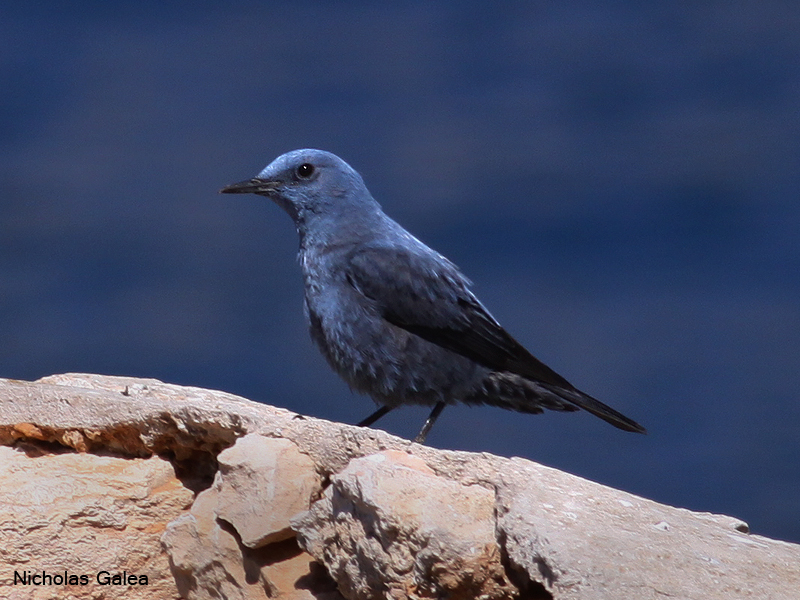 Adult Male Blue Rock Thrush, Cumnija
| | |
| --- | --- |
| | |
| Adult Male Blue Rock Thrush, Cirkewwa | Young Blue Rock Thrush, Cumnija |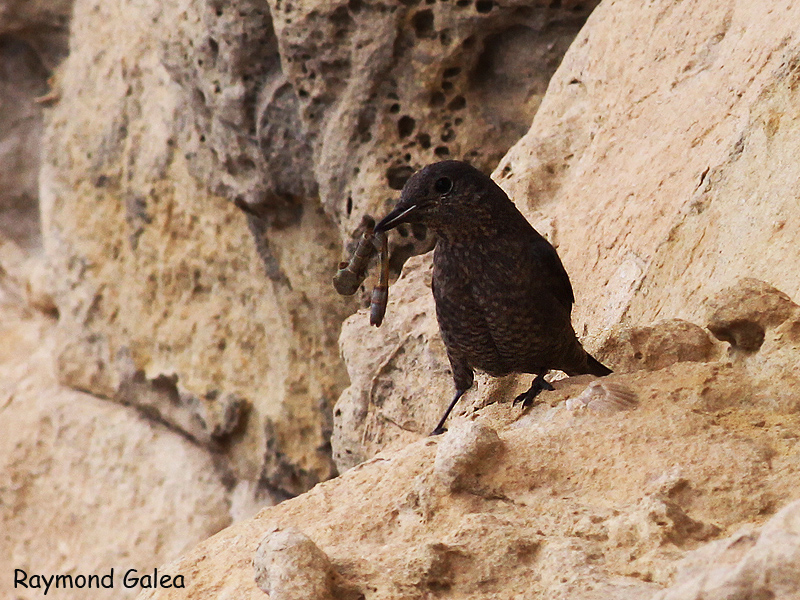 Adult Female Blue Rock Thrush, Ta' Cenc
Listen to Blue Rock Thrush:
Back to Bird Species List