Alpine Swift
Scientific Name:
Apus melba
Maltese Name:
Rundun Zaqqu Bajda
Family:
Swifts (Apopidae)
Occurence:
Scarce
Breeds in Malta:
No
Overview:
The Alpine Swift is a large, unique swift in Europe. It has dark brown plumage and wings with that distinctive white belly. It also has a white chin and throat but are difficult see in flight. It also has a forked tail. Near the Common and Pallid Swift, the Alpine Swift is much larger. It is an aerial bird, catching fling insects with its open mouth. It nests in tall buildings in towns and villages and cliffs, often in colonies. Breeds in cavities and holes where it lays 2 to 3 eggs. It is a summer visitor to southern Europe and migrates to tropical Africa for the winter. Alpine Swifts may live up to 15 years.
Status:
Scarce migrant, often appearing in small flocks, or singles mixed with other swifts and hirundines.
When to See:
Appears from March until November but is mostly seen in spring.
Where to See:
Since the Alpine Swift is always airborne meaning it never makes contact with land except in the breeding season, it can be seen flying over from anywhere. It is important to always check a flock of swifts when looking for this species.
Photographs: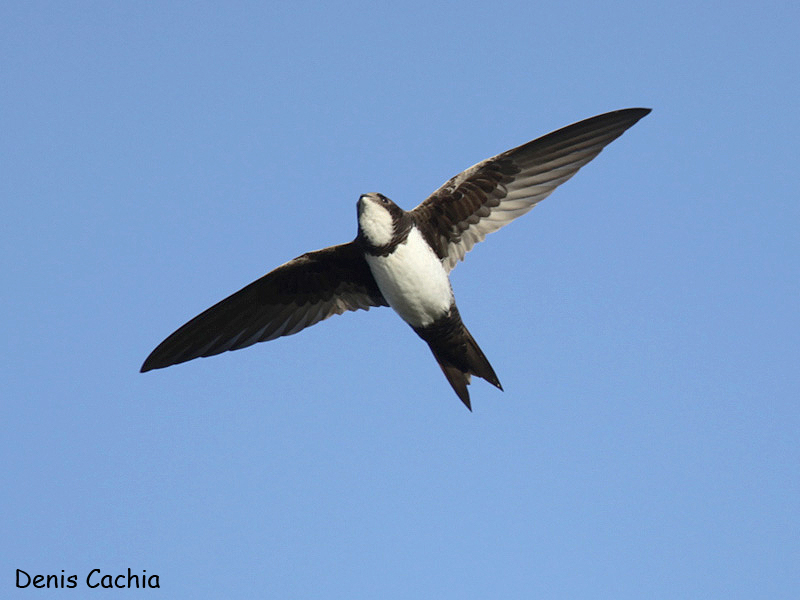 Alpine Swift, Ghadira Nature Reserve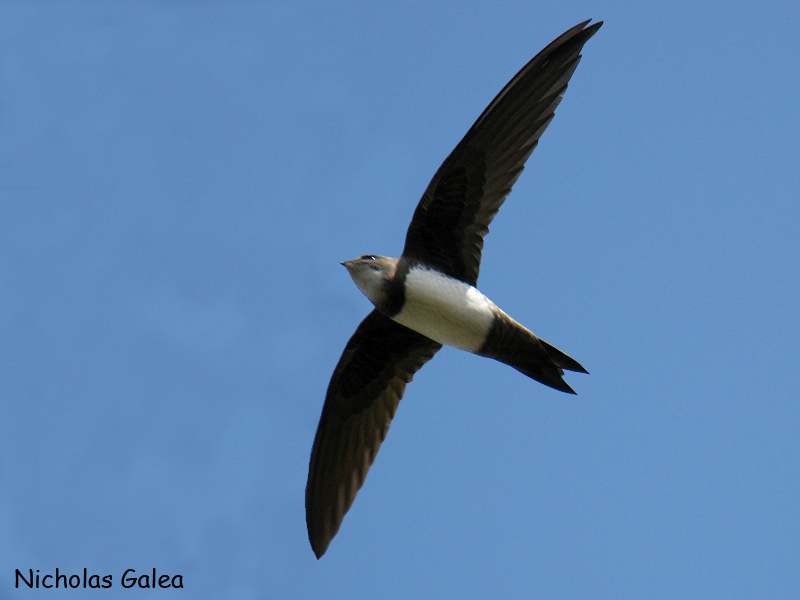 Alpine Swift, Ghadira Nature Reserve
Back to Bird Species List